TERMINAL B Wins BeyGOOD $10k Grant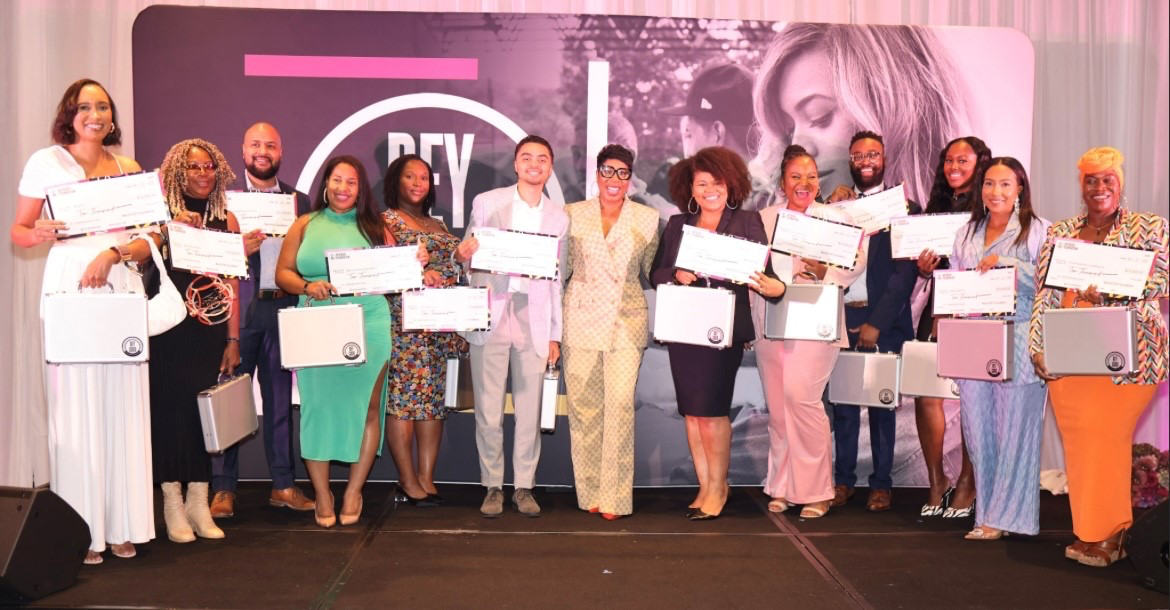 Last week Beyonce's BeyGood Foundation stopped in Los Angeles along their Black Parade Route. As one of the last stops on the route, right along Beyonce's highly anticipated birthday concert, it was a highly anticipated event. 
Our founder, Fay Breedlove was ecstatic to find out she had been invited to the Black Parade Luncheon; a highly selective luncheon reserved for 100 businesses. There were small businesses from all over the country in attendance, and the luncheon featured various speakers from the BeyGOOD Foundation, Sponsors like Mastercard, and Kelly Rowland.
Towards the end of the event, the grant recipients were announced. Approximately four recipients were called before hearing "TERMINAL B". Fay was ecstatic as tears flowed down her eyes in excitement. 
We are so humbled and thankful for the recognition and the grant. We have so many things in the pipeline, this grant couldn't have come at a better time, and it will be used to take TERMINAL B to new heights!
See the quick recap below:
---